At home in hotel "Klingenstein"
13.02.2020
Protected historic building meets modern new building. The "Klingenstein" manages the balancing act between tradition and innovation: the result is a hotel with a feeling of being at home. Not least thanks to our advanced air conditioning technology.
The "Klingenstein" is experienced in spanning an arc – from the hotel to the inn to the brewery. And for more than 400 years, guests have felt at home at the Klingenstein.
When the historic old building was to be extended by a new modern hotel building, the feeling of being at home was one of the central demands of the hotel. The hotel rooms were built in only three weeks. The almost completely prefabricated room modules were connected to the technical supply infrastructure on site.
Low planning effort and advanced air conditioning technology – demands that were also placed on the air conditioning system. The wooden construction and the Hybrid VRF climate system with heat recovery create the special atmosphere. Nevertheless, the air conditioning technology consists only of a VRF outdoor unit, a Hybrid BC Controller and special indoor units equipped with a water register.
The temperature and ventilation speed can be set individually in every room and day room – as individual as a home is.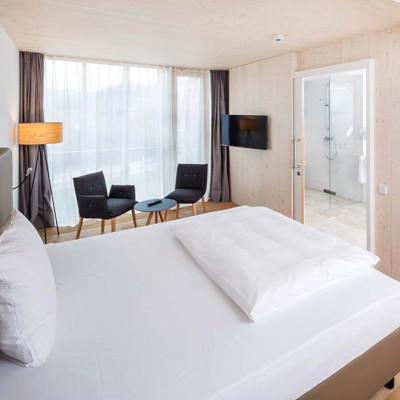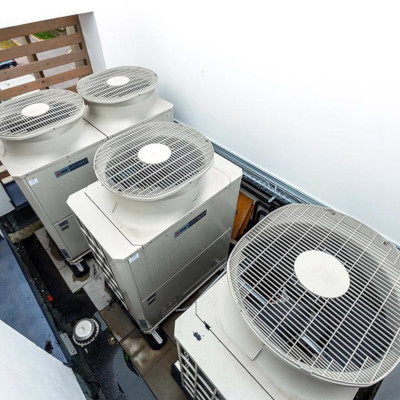 You want to learn more about our air conditioning technology?  Here you will find all details.