Electrifying perspective
12.11.2019
An interview with Wolfram Harnack, Product Marketing Director / Division Manager, Semiconductor at Mitsubishi Electric Europe B.V.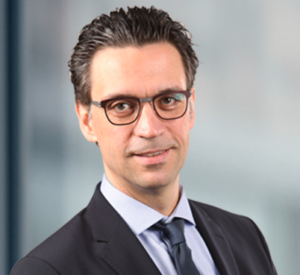 Mr. Harnack, how will we move in 2030?

In 2030, e-mobility will be a normal sight on the streets. I am convinced about this – one reason is the definite benefit of this vehicle concept, even beyond the reduction on CO2.
What makes you so certain that the comparably young technology will be functioning properly throughout the long e-vehicle's life?
Based on our extensive experience with regard to high-performance semiconductors and the use of them in more than 10 million vehicles, the conclusion is the only possible one: this technology is extremely reliable. Moreover, its roots are in different areas of application such as rail technology. This is an area, in which our products have been used for decades.
What needs to happen that e-vehicles have their breakthrough moment?
A number of frameworks need to be created. However, the major challenge is the e-vehicle's reach, which depends on the battery technology and the efficiency of the integrated power unit components. Our semiconductors are part of this. The OEMs are trusting us inherently.
Will Mitsubishi Electric continue its research in these areas?
Certainly. We are proud of our 60 years of know-how in the semiconductor segment. We have invested for 60 years in research and development. We will continue to do so – and to assert our position as the global No. 1 with regard to high-performance semiconductor modules in the future as well. In addition, we are taking our motto "Changes for the Better" very seriously. For us, this means to be innovative, to build a better future for our children and future generations.