Industry 4.0: Usage scenarios and opportunities
04.11.2019
An interview with Hartmut Pütz, Product Marketing Director – Factory Automation European Business Group bei Mitsubishi Electric Europe B.V.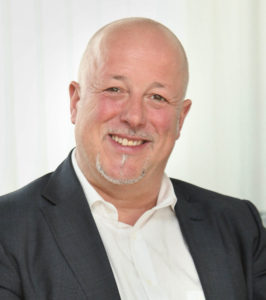 Mr. Pütz, can we be positive about Industry 4.0?

The perspectives are great: consumer will be happy about individual products at advantageous prices. Companies profit from higher operation times of their machines and completely new
production possibilities. In short: in immense increase of competitiveness.
Will the job market change?
Industry 4.0 will simplify the production work and create at the same time new, more complex jobs. For example in the control of plants. But qualified and multi-skilled sales staff is needed in future, too.
What should German companies be prepared for in future?
The competitive environment will intensify further. Demand driven integration of external production resources result in completely new possibilities. Product cycles will reduce more and more and apply pressure to companies to launch innovations even faster.
Can Mitsubishi Electric support companies thereby?
We are in constant exchange with our customers and develop customized solutions based on our own standard components, but also together with our partners. Our wide technology range is a very good basis, since it covers the complete automation technology portfolio. We offer especially diversified know how to optimize the processes of our customers. So Mitsubishi Electric creates added values to support all branches.
How do you see the chances for the location Germany?
The German industry feels the impact of the globalization, since it is in direct competition with low-wage countries. In addition, we face the aging society, where specialists are missing more and more. Here Industry 4.0 can be the solution. With the fl exible and cost effi cient production, global challenges can be met. Mitsubishi Electric will be a competent partner to the German industry.