Merry Christmas from Germany!
Christmas is the time for yummy cookies, tasty punch and delicious dinners. We asked our colleagues to reveal their favourite Christmas recipes.
On December 24th Emi Suzuki-Rosner (Personal Assistant to Branch President, Branch Management @ Mitsubishi Electric Deutschland), tells us what she cooks during the Christmas season: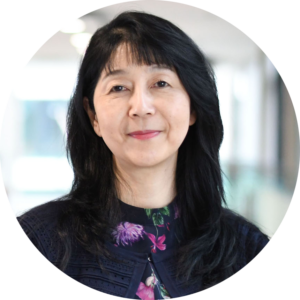 Kuri-Kinton (Ch
estnut cream) fr
om sweet potatoes
"In Japan, we have special food to welcome the New Year,
Chestnut cream brings gold and happiness in the New Year"
Kuri-Kinton (Chestnut creme) from sweet potatoes
Ingredients:
15 chestnuts in syrup
500g sweet potatoes
150g sugar
3 GL Mirin (rice wine)
3 GL chestnut syrup
1 pinch of salt

Preparation:
// Peel the sweet potatoes, cut them into small pieces, first immerse briefly in water bath, then boil until they are soft and then mash.
// Heat sweet potato puree over low heat and add all ingredients except chestnuts.
// Continue to heat and stir puree until it reaches desired thickness
// Shape puree into balls and decorate with chestnuts
// Kuri-Kinton can of course also be prepared with chestnuts only
Remark: All statements without guarantee. Mitsubishi Electric assumes no liability with regard to quantities, times and temperatures as well as for the ingredients.
In case of any food allergies, please be aware that the receipes may contain or come into contact with common allergens, such as dairy, eggs, wheat, soybeans, tree nuts etc. Please check this in advance. In addition, temperature and quantity information may differ from country to country.